Custom made pickups for your guitar or other stringed instrument. Made to match!
Koivisto Custom Pickups
The sound of a guitar pickup in all it's simplicity is a combination of many factors. Inductance, DC resistance, magnets and resistivity of the material just to name few. Koivisto Custom pickups are all handwound and usually made by order. This is how it's possible to affect the wanted tone during ordering. For example output power, colour of tone, balance of the strings. Also the appearance and size can be altered or to make entirely a new pickup you can't get from the ordinary guitar shop for example a two string bass guitar pickup with exact location of polemagnets. I also make reliced/roadworn pickups and can distress your existing ones to match worn out guitar.
I build replacement pickups for Strat- and Tele-style, P-90, Humbucker sized P-90, Humbucker pickups.  Also matched sets.
I can also repair your old pickup or entirely rewind it. If your pickup squeals bring it for wax potting.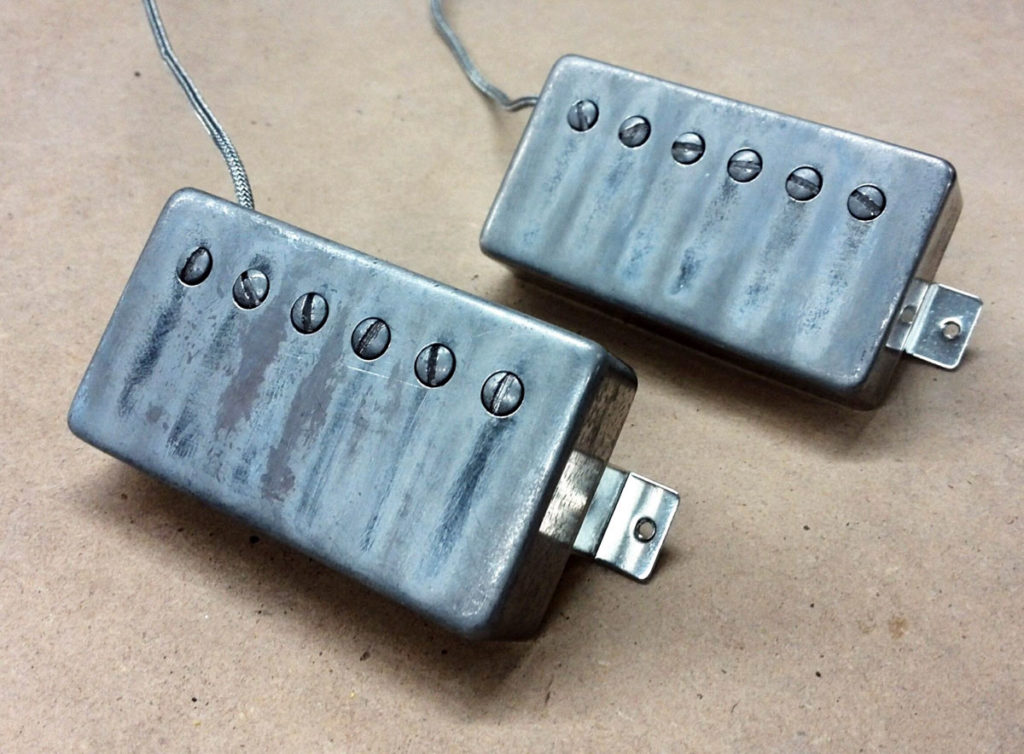 Page under development. More content coming up. Please visit again soon!