I'm specialized in flamenco guitars with authentic look, sound and playability. I build negra and blanca models by traditional methods and finishes.
"Koivisto flamenco blanca has been my number 1 guitar since I got it. It tours the world with me playing concerts together. In the near future I'll order Flamenco negra as well. The quality of the sound, the touch and almost every part of the guitar has been everything I need. This will be a lifetime relationship." 
Koivisto Flamenco Guitar
Flamenco guitar is a beast of it's own compared to classical guitars. Certain criteria must be achieved before meeting the demands of a flamenco player.
The Sound
 Overall tone is crisp and powerful, high in volume Attack is fast and sustain is short.
The Playability
I make the tops thin to be responsive for dynamics of the player. The bridge is low about 6mm to get the strings close to the top(8-9mm at the bridge). The Neck is comfortable shape and not too thick. Usually I set the guitar up so that the action is 2,8-3mm measured on the 12th fret. 
The Construction
I build my guitars on a solera the traditional way. I use high quality woods dried for years. My guitars are light and durable and quaranteed to work for decades. All the guitars are finished with shellac. French polish is the most beautiful and soundwise superior but not the most resistant to heat and alcohol. So don't drink hard liqueours while playing. 🙂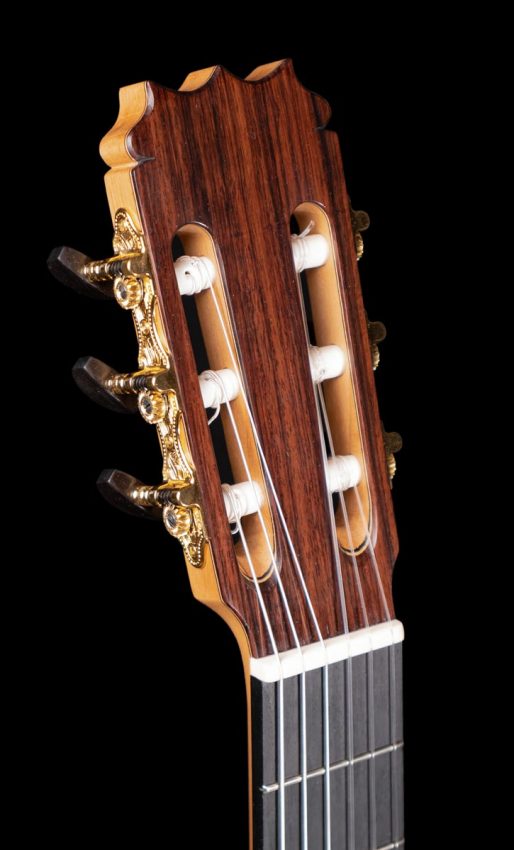 Page under development. More content coming up. Please visit again soon!