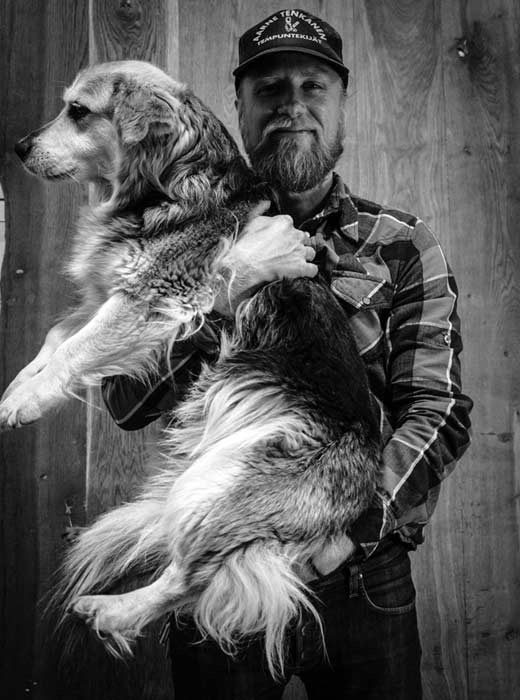 In the beginning of my playing history I found myself rocking with the guitar built by my grandfather and later fixed by my father. The amplifier was an old reel-to-reel tape recorder. My grandfather built the guitar by the drawings published in the Finnish magazine Tekniikan maailma in the 60's. The guitar was made in a little workshop in a basement and apparently set a seed to my unconscious mind that later developed in to a profession.
After having worked with guitars in Tampere, Finland for over 19 years I moved to Scotland and my workshop is currently located in Dennistoun, Glasgow.  I've learned my craft from many fine luthiers and have educated myself on the matter. I've also graduated from IKATA Department of Stringed Instrument Building early 2000's. Demanding skill of building masterly crafted instruments is only gained after years of hard work and experience.
I build different kinds of stringed instruments from high-quality woods. Electric and acoustic guitars, basses, mandolins etc. and more exotic instruments like laud. Every ordered instrument is made by hand regarding the needs of the customer. When building unique instruments I can ensure the highest grade of quality and make each one top-of-the-line.
I also repair instruments that have gone through some rough times or are in need of a tune up. I advice you to bring your instrument for a free evaluation. You can also ask for the price of repair by email or by phone but usually it's hard to tell the exact price by not seeing the patient itself.
I quarantee full satisfaction for my work. I'm a member of  The Guild of Finnish Luthiers.
Welcome to visit my workshop.
-Sami